WINNERS ANNOUNCED!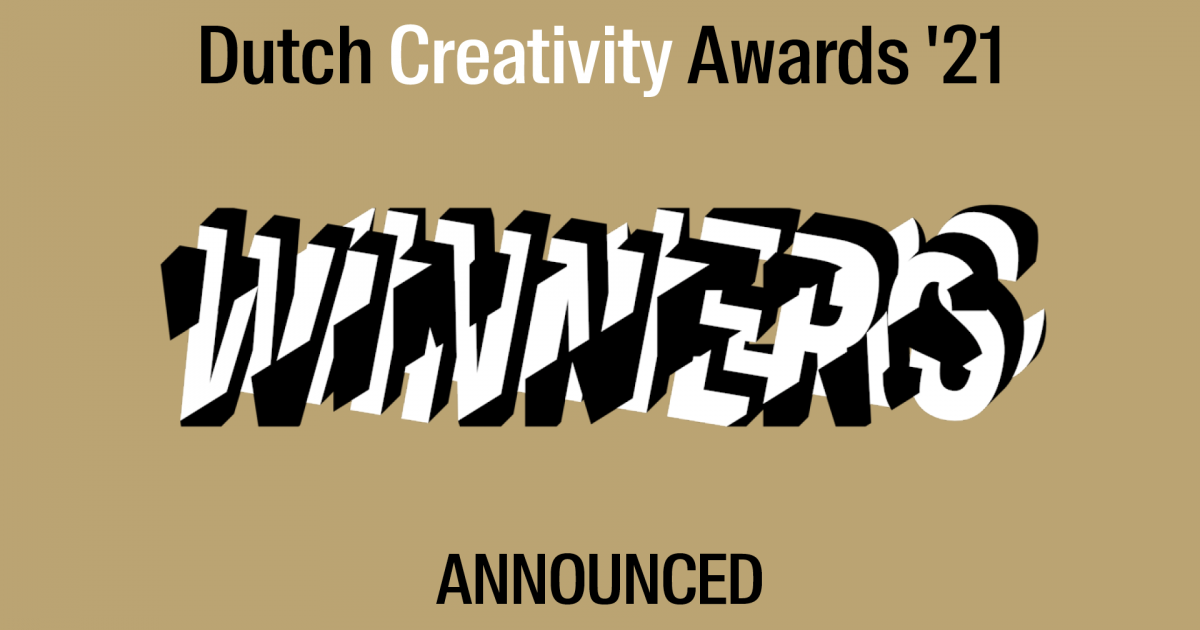 WINNERS ANNOUNCED!
It is with great pleasure that we present to you the Winners of the Dutch Creativity Awards 2021.

After receiving 950 incredible entries, down to 207 finalists, this year, we are proud to award 99 deserving Winners as well as the Grand Prix and Members Award. The Awards Ceremony was an eventful day filled with celebrations acknowledging the Winners from all 8 disciplines. 14 Gold, 33 Silver and 52 Bronze awards were presented throughout the day at Amaze in Amsterdam.
This year we saw the Discipline Society, which represents creativity that positively contributes to society, triple compared to past years, yielding a total of 12 winners.
The Grand Prix was awarded to Sweet Solution, a creation of Tony's Chocolonely and HERC, an ACE Agency. According to the Jury report, the work was chosen because the brand has taken their objective to a higher level. The Jury was impressed by the bravery and ability to use the consumer against the Big Choco. According to the Jury, the bold move strengthens Tony's Chocolonely's position as a disruptor.
The ADCN Members Award in this new discipline was presented to adidas for Watch Us Move, a creation of TBWA\NEBOKO.
Across the board, the Juries presented more awards than usual this year, with higher prizes. For example, more Silver and Gold were distributed to the Winners than in previous years showcasing how in a time of crisis and complexity for creative professionals, the industry has shown flexibility and produced exceptional work.
See list of all Winners here
Our new Digital Awards Gallery featuring all Winners and Finalists of the Dutch Creativity Awards 2021 is live! Here you can see feedback from the Jury for each individual project.
A huge thank you to all the Entrants, Finalists and Jury Members involved for your dedication and commitment towards celebrating creativity in the Netherlands! From everyone at ADCN, Team, Board and all Jury Members we would like to say one last huge congratulations to everyone involved.
Special thanks to our partners: Adformatie, Exterion Media, Thonik, Media.Monks, Ace, Talpa Network and Wacom.

©️ Marty Marn
#dutchcreativityawards #awards #rewards #finalists #creativity #clubforcreativity #adcn