OUR (FINAL) PIONEER IN LOS ANGELES - NEW YORK - AMSTERDAM : ELINE JONGSMA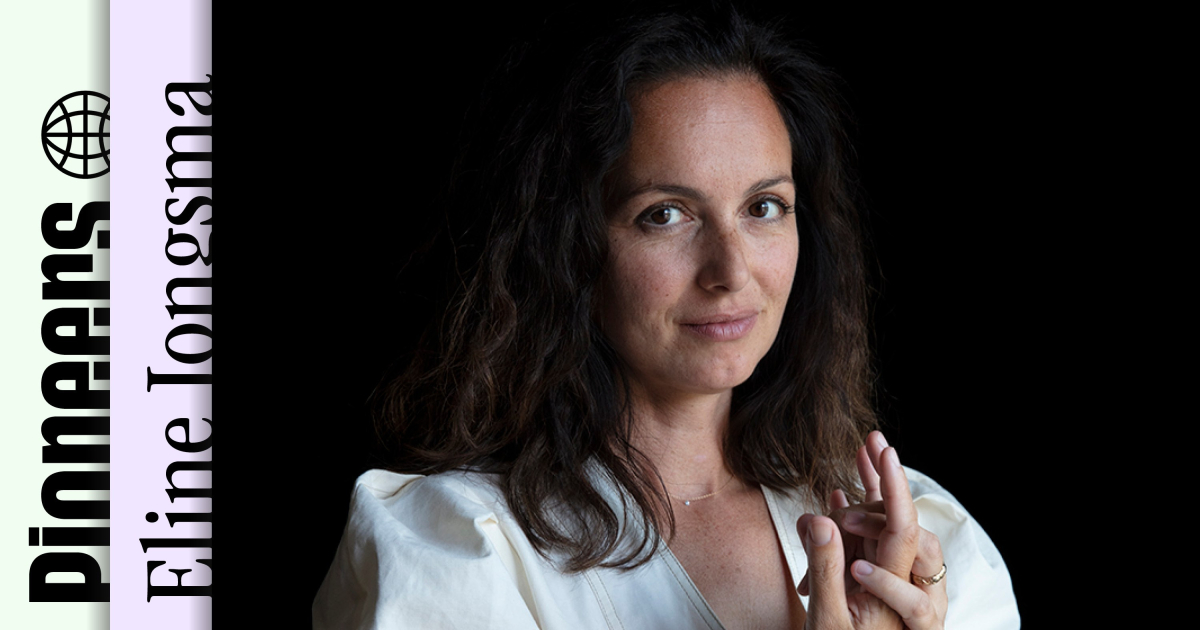 OUR (FINAL) PIONEER IN LOS ANGELES - NEW YORK - AMSTERDAM : ELINE JONGSMA
Closing our pIoneer series in style, we catch up with Sundance Institute New Frontiers Fellow, Emmy nominee, Webby honoree, and Tim Hetherington Visionary Award winner, Eline Jongsma. The documentary filmmaker, artist, and founding other half to creative studio Jongsma + O'Neill alongside her partner Kel O'Neill. With an impressive career spanning the past 20 years, Jongsma + O'Neill has produced innovative non-fiction projects like VR experience The Ark (Tribeca Film Festival, Rencontres d'Arles), the interactive project Empire(The New York Film Festival, PBS) and this year the Instagram-native documentary His Name Is My Name (Winner, 2022 Special Jury Award for Creative Technology, IDFA).
For almost 3 years, alongside Nils Adriaans, we have reached out to fellow Nederlanders carving spaces amongst the global creative communities of the world. After 10 years in New York and 7 years in Los Angeles, Eline Jongsma returns her base to Amsterdam. We catch up with her for a special final edition of Pioneer to talk about life in the US, and coming home.
HEADER IMAGE: Portrait of Eline by Carla van de Puttelaar, 2022, for her series https://www.womenintheartworld... PHOTO: His name is my name still, 2022.
Where are you right now?
Geographically, I'm back in Amsterdam. It's been a week and a half since we got back from Bali for a project, so the jet lag is finally gone, but I still miss it there.
We were in Bali to create a photogrammetry scan of the Goa Lawah temple, which is built into the side of a cave filled with thousands of bats. The local legend says that a snake god also lives there, and there are actual snakes inside that survive by eating the bats. We just got the scan data back from the temple shoot, so today we're working on a schedule for creating a 3D version of the temple and turning it into a VR installation, which will be at a museum later in the year.
Professionally, I have a difficult time taking no for an answer, and our studio takes on assignments that many other people might be afraid of— either because of the subject matter or because they involve working with untested techniques on unproven platforms.
2022 was a particularly "naked" year for me. Our project His Name Is My Name, for instance, goes into the darker corners of my family history (my great-grandfather was an unrepentant Nazi, it turns out). It's also made for Instagram, which isn't exactly a go-to platform for documentary storytelling.
But the risk paid off, and we won the Jury Award for Digital Storytelling at IDFA this last November. I believe that great risks can offer great rewards.
TOP PHOTO: not every experiment works out. On set at the Technicolor Experience Center in Los Angeles during our Sundance Institute residency, making an unfinished VR project 2019. LEFT PHOTO: experimenting with an early VR rig in Kenya, 2014. RIGHT PHOTO: filming in Taiwan with a home-made VR rig (by https://www.funique.tv/), 2018.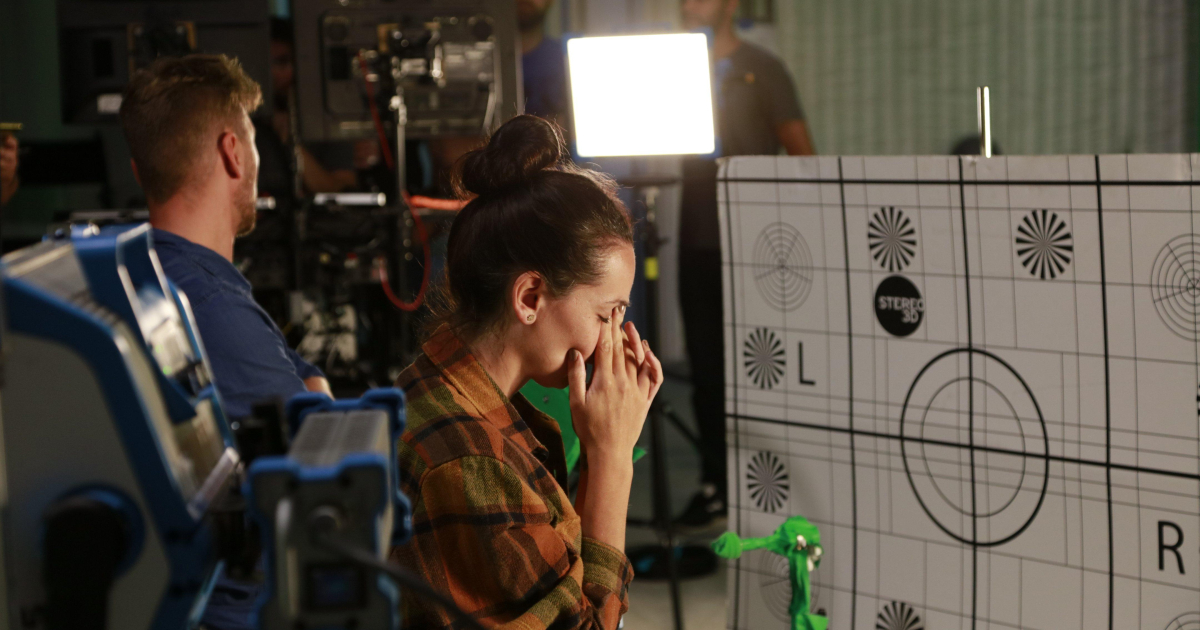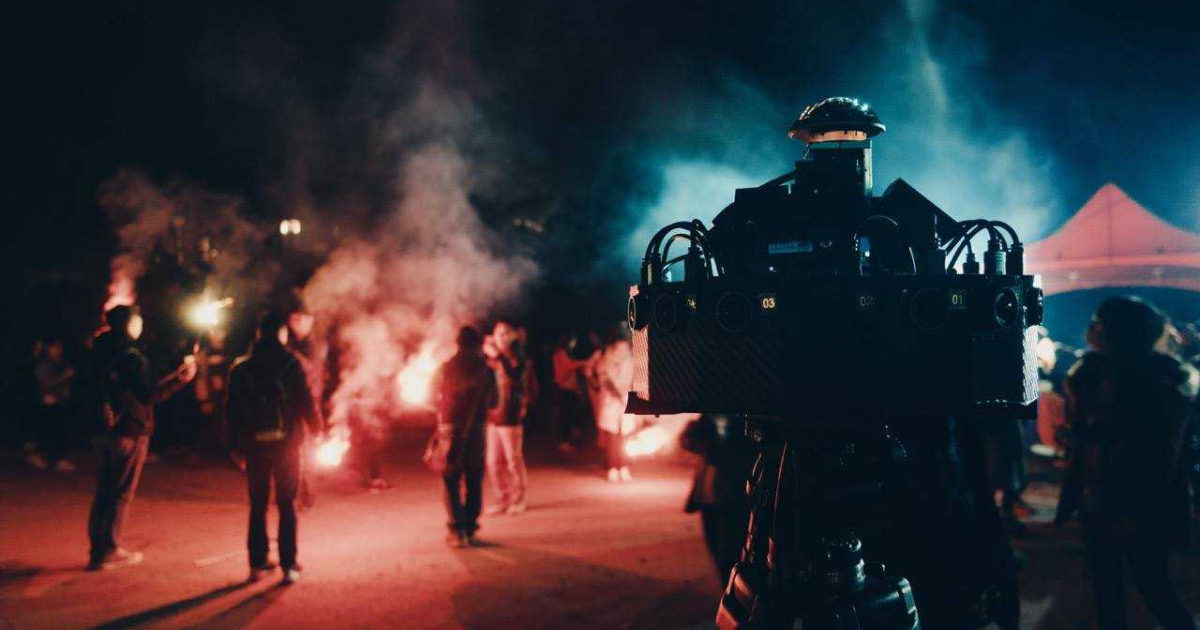 What drew you to the USA all those years ago?
I graduated from the Rietveld Academie in Amsterdam, where I studied Photography, at a fairly young age. Studying there wasn't the best experience emotionally for me. Let me just say that several members of the faculty — some of whom are famous now — treated me in ways that, upon reflection, would not be accepted in today's climate. So when I graduated I was searching for a community and I felt the need to reinvent myself. Deciding to move to New York was easy as I had studied in the States before and felt fairly comfortable there.
What makes you feel at home?
My partner and collaborator in all things Kel O'Neill. He's always there. We've been a creative duo since 2008 when I picked him up in New York.
LEFT PHOTO: Eline and Kel in Los Angeles, 2018. RIGHT PHOTO: Eline and Kel on the subway in the early days in Brooklyn, 2005.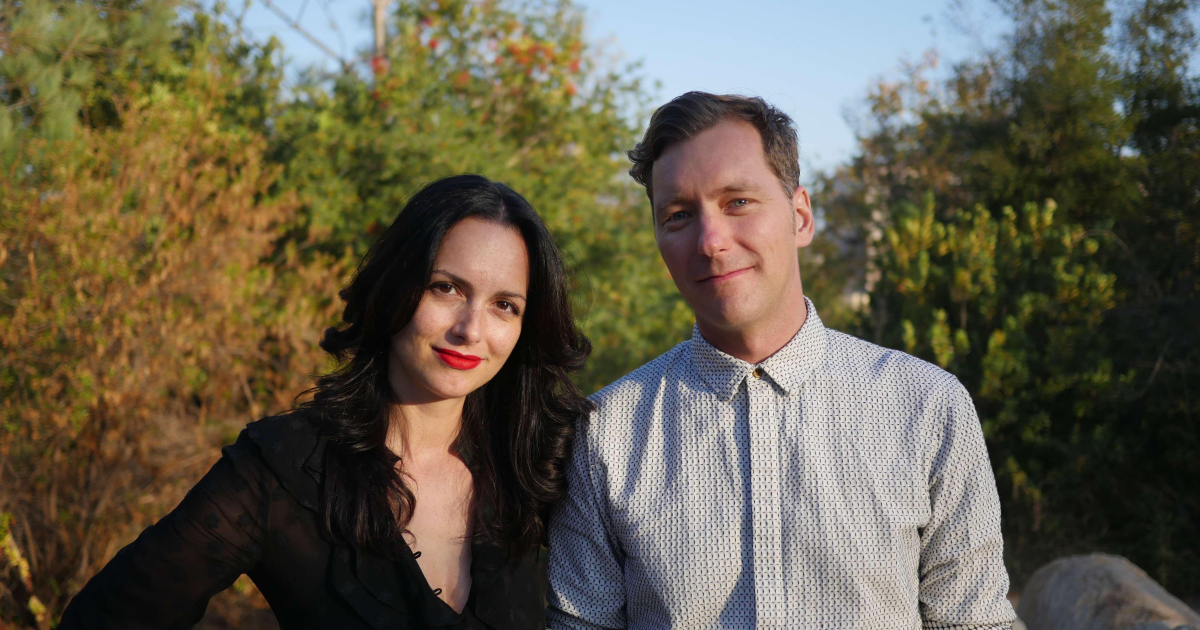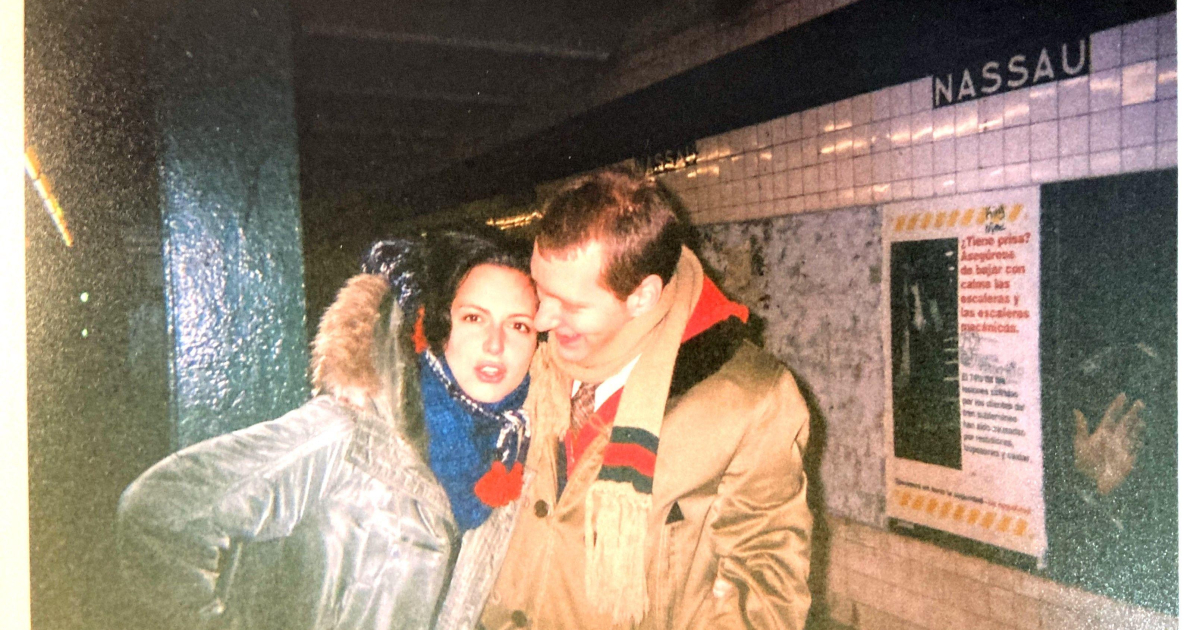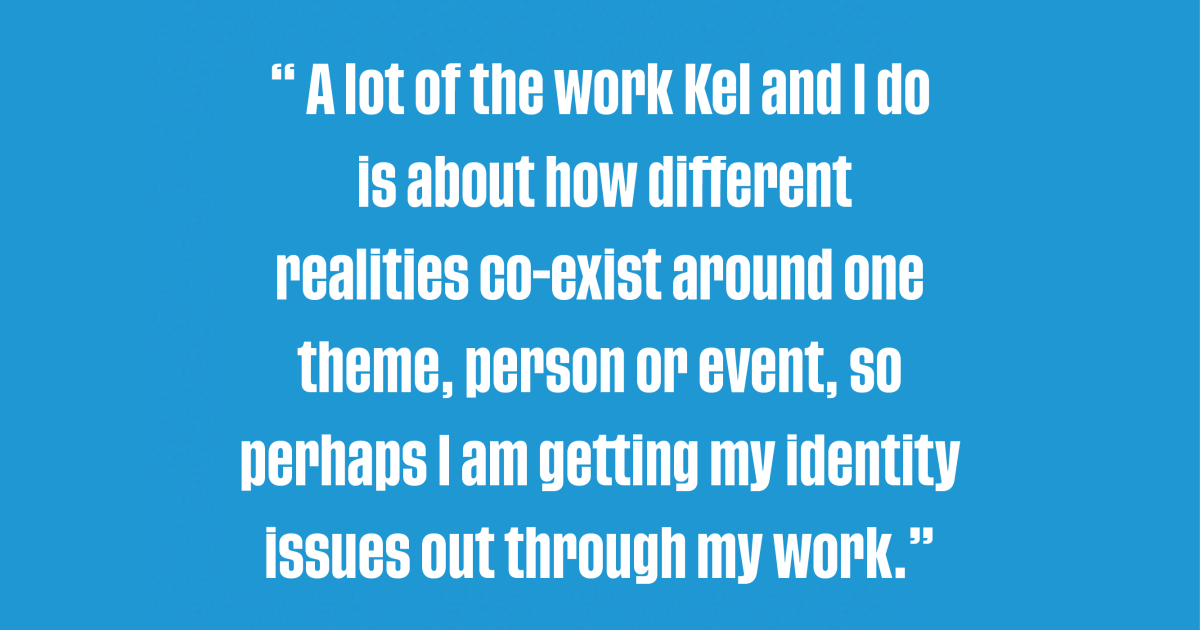 What stands out the most in the US (professionally)?
Spending so much time in the US, financial fear from the studio side can have a real influence on what gets produced – or mostly doesn't get produced. There is much less money circulating around LA and New York for interesting and experimental projects than one would expect. So, when we show up to hire people for the kind of projects we make, they're always a bit skeptical. Will this happen? Is this actually possible?
We're currently working with a wonderful VFX artist in Los Angeles on a project for a somewhat secret Dutch/German museum show we're guest curating. When we started conversations with him about the job three months ago, regarding all the hypotheticals – how would you do this, how would you do that, would this be possible – I think he was totally shocked when we showed up with a contract and a budget. So, I guess, people's defenses are up a lot higher than they are in the Netherlands.
The best thing about both NY and LA for me is how they were shaped, and are still being shaped, by immigrants. You have to work so hard to be anything in the US, and you need a community around you. Everything we create, as a studio, is non-fiction, and in LA and NY that often means dropping into the communities of new Americans: getting to know the people, eating with them, and hanging out. I get so much energy being around the newcomer spirit, that entrepreneurial mentality. I identify with it too – I just got my citizenship last year.
US Citizen, New Dutch-American, Nederlander, Daughter, Grand Daughter. As humans, we pick up many identities throughout life. How have 20 years stateside affected your perception of your own identity and how you relate to Dutchness?
Change is constant and because I have moved around so much I have learned to embrace it. In the US I feel Dutch and in the Netherlands I feel American. And I am okay with that. A lot of the work Kel and I do is about how different realities co-exist around one theme or person or event, so perhaps I am getting my identity issues out through my work.
PHOTO: Jongsma and ONeil in Los Angeles, 2016.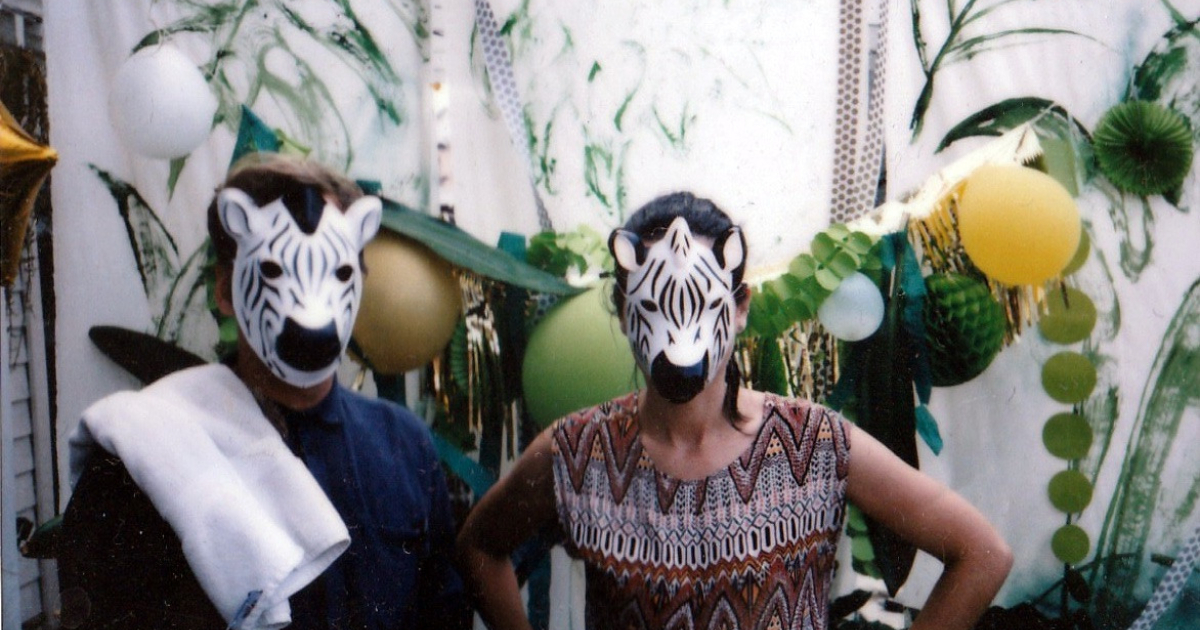 What does it mean to be coming home as an artist?
When we decided to put down more roots in Amsterdam, Kel and I were very clear with each other that we would use the city as a home base, a place of stability for our business and our family in an otherwise crazy life. For example: in the last six months we've worked in Bali and Berlin, and the next six months will see us in Paris, Oslo, Miami, Berlin again, and New York (and that's just what we know about so far). We're not necessarily trying to get everything out of the place we live, but, on the domestic front, we're getting a lot that we couldn't always get in the States, like safety from firearms and good schools for our kids and relative governmental stability. Work-wise, it's been great to generate work in a place where you don't have to soft peddle and dumb down your ideas.
What is your Random Pic(k) Of The Week? What inspires you as a professional?
I'm not really a trend-driven person. I got back my Spotify Wrapped for 2022 and my top five involved Chopin and Handel. Even when we're creating technology-focused-boundary-pushing projects and commercial work, there's always a sense of timelessness that we will try to bring to the table. We like things that last. In the launch campaign we created last year for HP's new VR headset, for instance, we scored it with Camille Saint-Saens..
In the spirit of timelessness, my pic(k) of the week is a BTS picture of Kel and I shooting one of the spots from that campaign at the Computer Music Center at Columbia University. What we're shooting here is basically a room-sized analog synthesizer where legendary composer Wendy Carlos and all these other electronic music pioneers started out in the 1950s and 60s.
It encapsulates something at once groundbreaking but also very timeless.
PHOTO: Huddling around the monitor during the HP shoot in New York, 2021.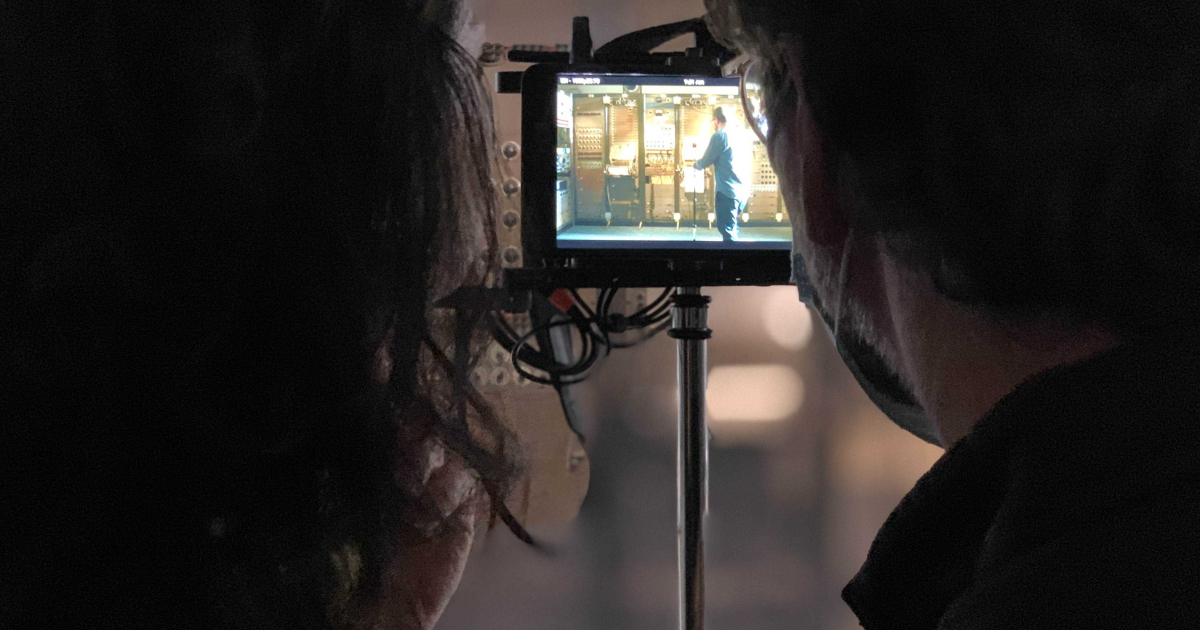 Who's the most outstanding creative in the USA?
Sean Baker. Seriously, watch his films.
We haven't bumped into him for years, but he played a pivotal role in our early career by lending us his video camera for six months when we started making short docs for the VPRO program Metropolis back in 2008.
Now he's one of the most interesting filmmakers in the US. He captures what life is really like in the US–it's not a fairy tale. Everyone is much closer to the edge than they'll admit, and acts of kindness really matter. People may know Tangerine and The Florida Project, but his earlier work is also great. Watch Take Out (2004), Prince of Broadway (2010), and Starlet (2012).
PHOTO LEFT: Takeaway by Sean Baker, 2004. PHOTO RIGHT: Prince of Broadway by Sean Baker, 2010.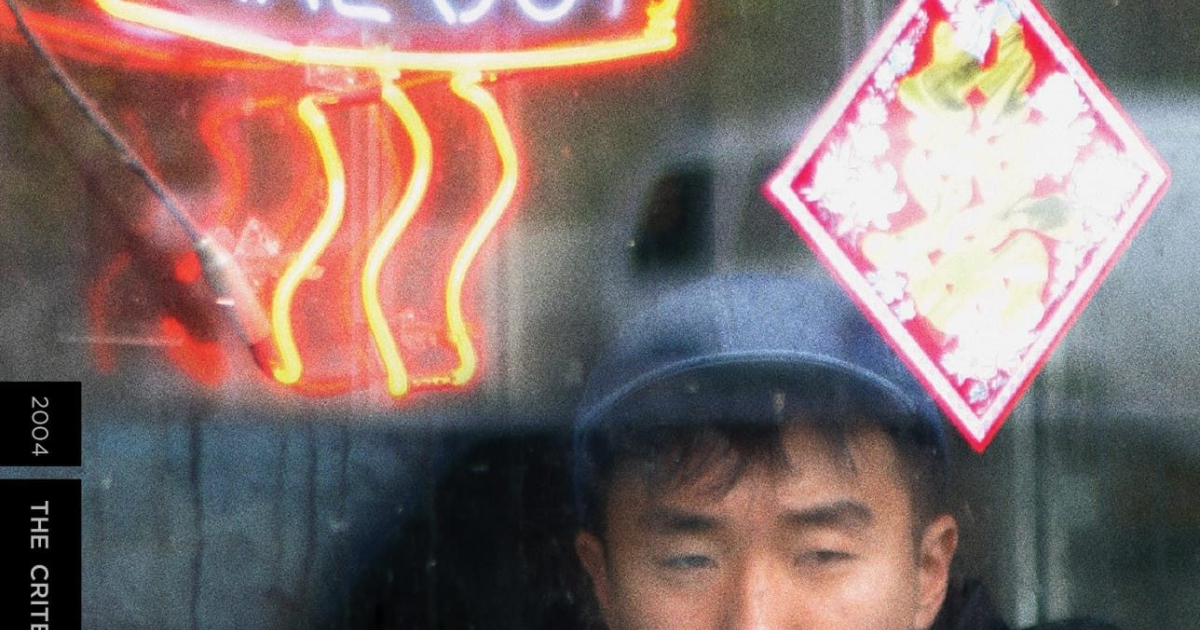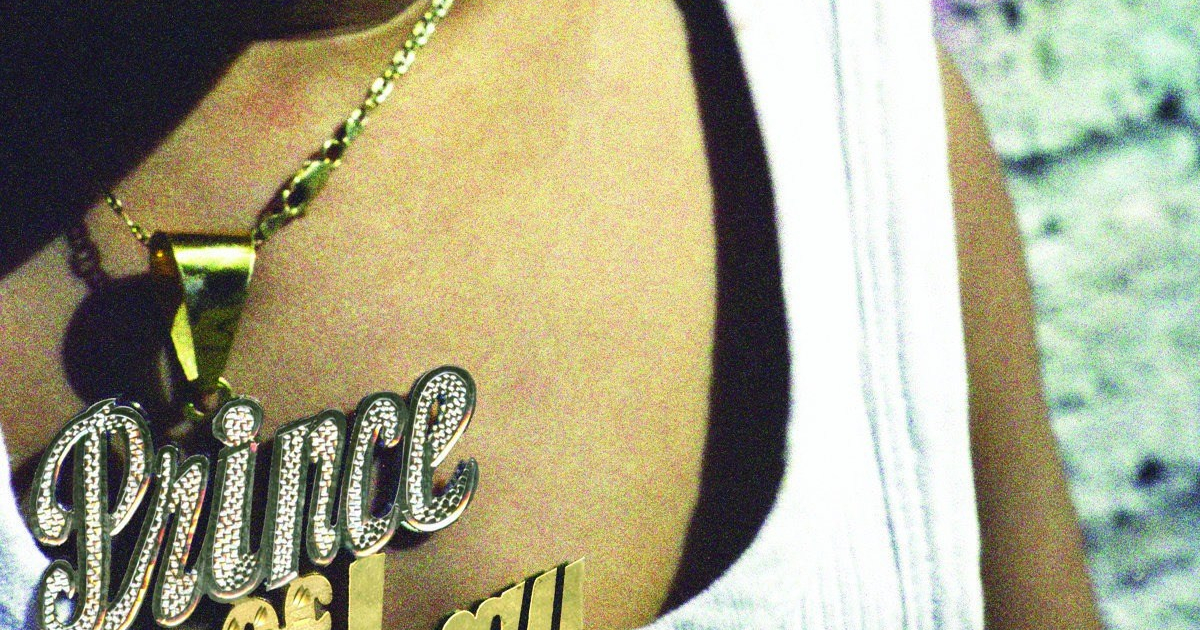 If you could, what 'souvenir' would you bring home?
Sunshine. And Filipino barbecue from The Park's Finest in Los Angeles
PHOTO: New York, Los Angeles, or Amsterdam? 2021.