CRAFT & CULTURE FINALISTS ANNOUNCED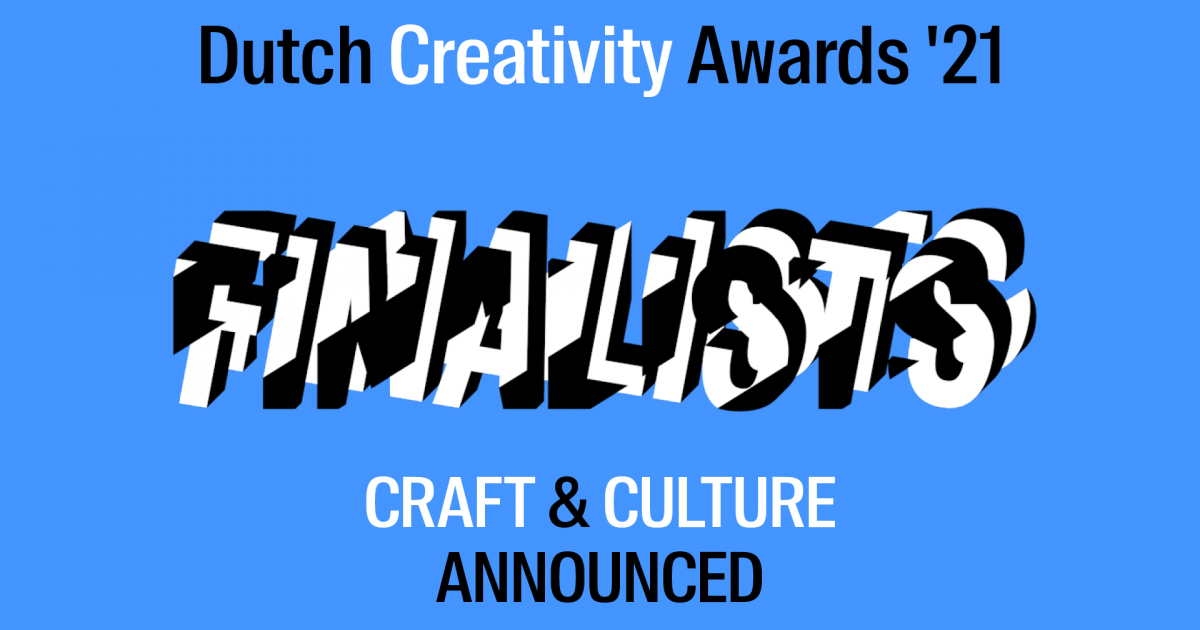 CRAFT & CULTURE FINALISTS ANNOUNCED
The next round of Finalists for the Dutch Creativity Awards 2021 in the disciplines Craft and Culture are announced!
The Jury had a tough time making the final selections considering the amount of fantastic entries. From the whole team and Board at ADCN, we would like to say a huge congratulations to all the Finalists in this year's disciplines Craft and Culture.
See list of Finalists here
ADCN will present an overview of all Finalists (in all disciplines) on Thursday September 9. Make sure to keep an eye on our socials, newsletter and of course your inbox! For all entries not selected, you will receive a notification by email.
With thanks to our partners: Adformatie, Exterion Media, Thonik, Media.Monks, Ace, Talpa Network and Wacom.
#dutchcreativityawards #awards #rewards #finalists #creativity #clubforcreativity #adcn