THE DUTCH CREATIVITY FESTIVAL 2022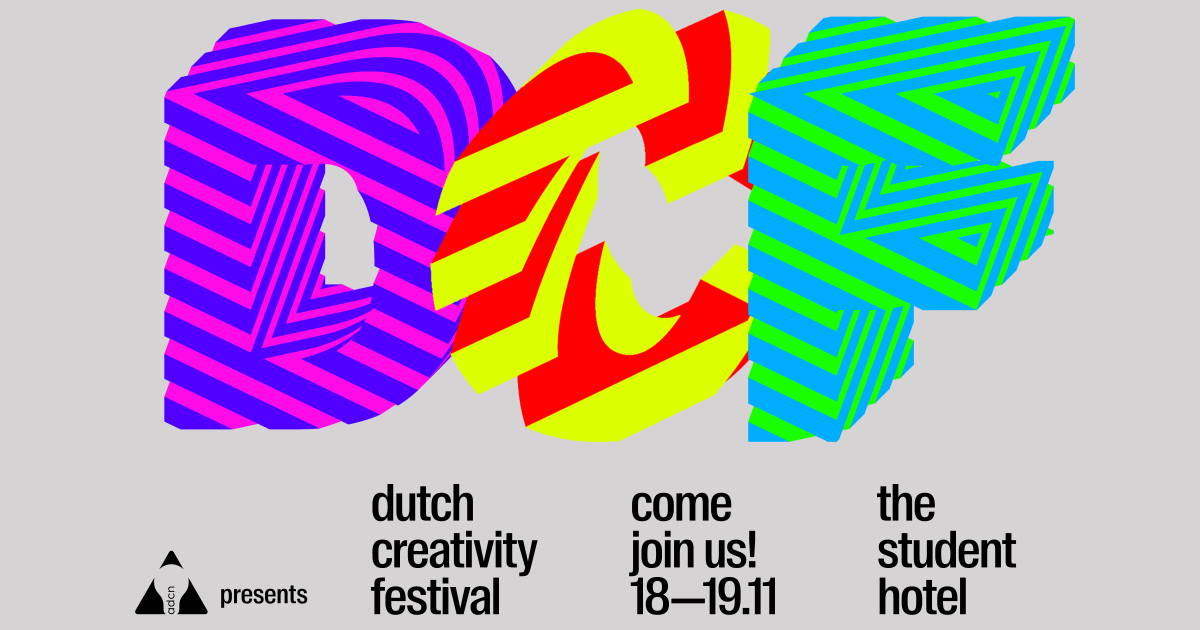 place your creative growth front and center at the 2022 Dutch Creativity Festival.
Creativity is a human super-power that shapes the world around us, so why don't we place its growth front and centre? Especially in times of unrest, where the need for change is more important than ever, sparks of creative solutions can become more frequent by actively training, inspiring and rewiring our minds.
FESTIVAL PROGRAM
The 2022 edition of the Festival, organised by ADCN, takes place on Friday 18 and Saturday 19 November. For two days, The Student Hotel in Amsterdam will become an innovative breeding ground that aims to cross-pollinate local and international professionals from diverse backgrounds to inspire, learn, and teach each other.
Not only do we explore the worlds of creative communications, brands and media, but also that of independant artists, innovators, craftsmen and social enterprises. From directors to video game designers, music producers to illustrators, each with their own creative process and unique impact on business, culture and community. With the Dutch Creativity Festival, we at ADCN want to explore new worlds of creation, connect them, and let them influence each other.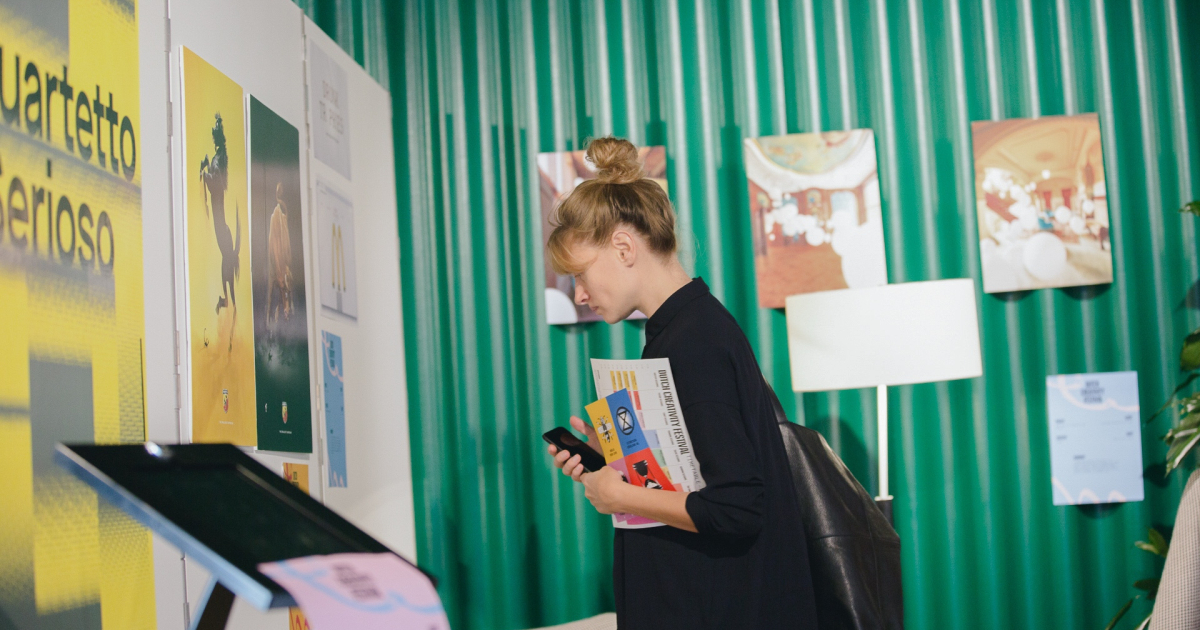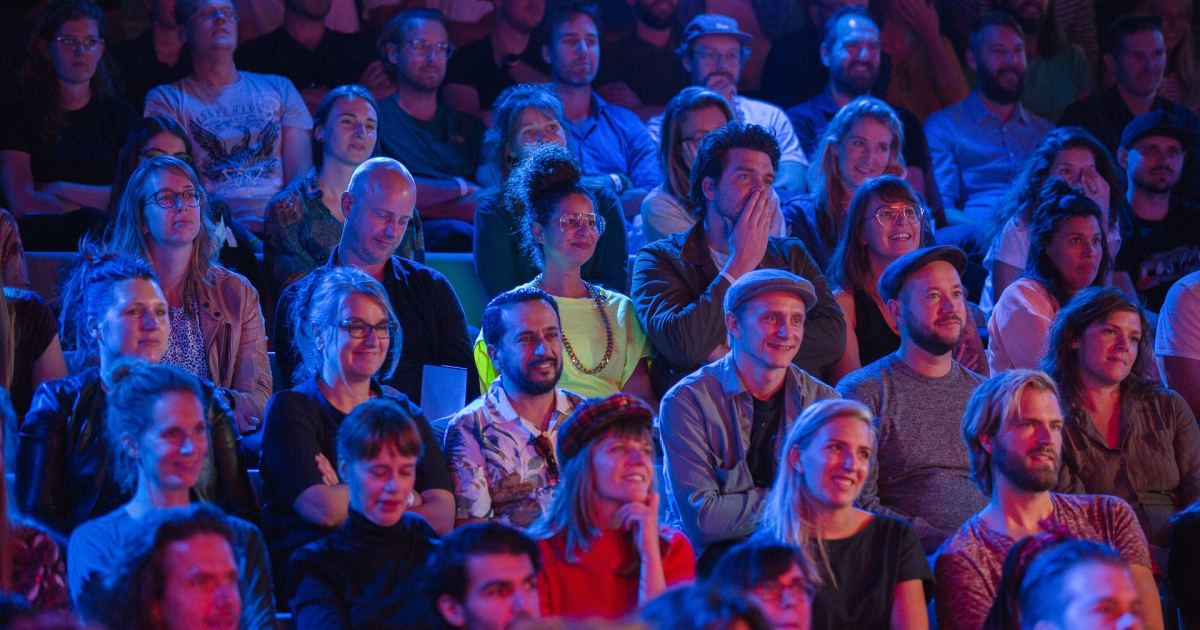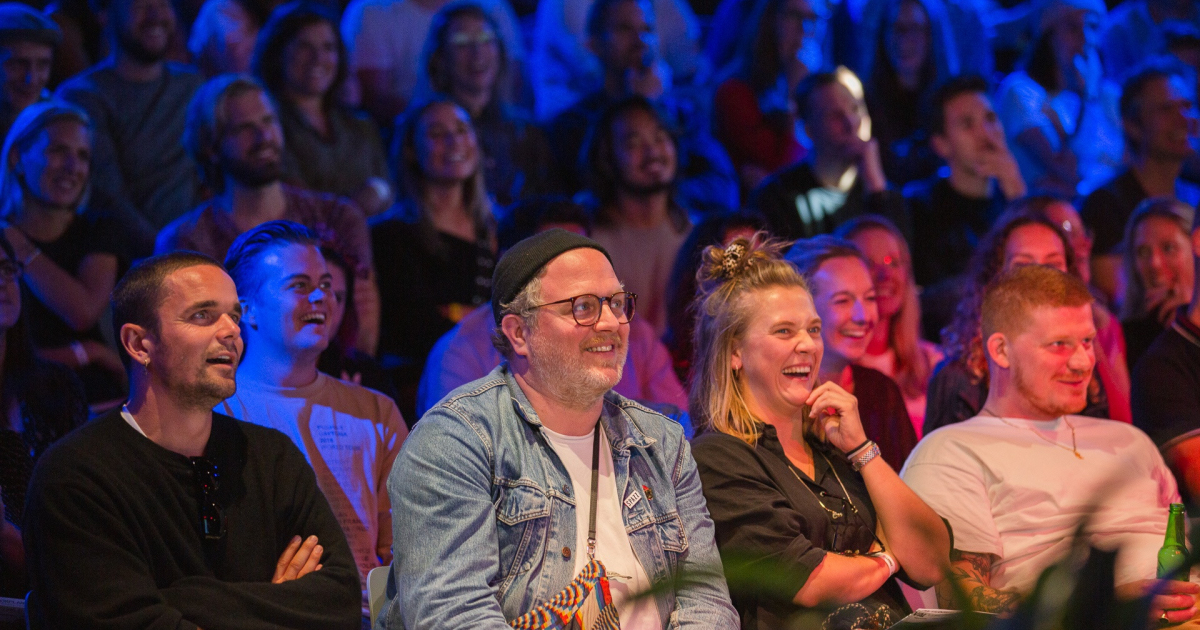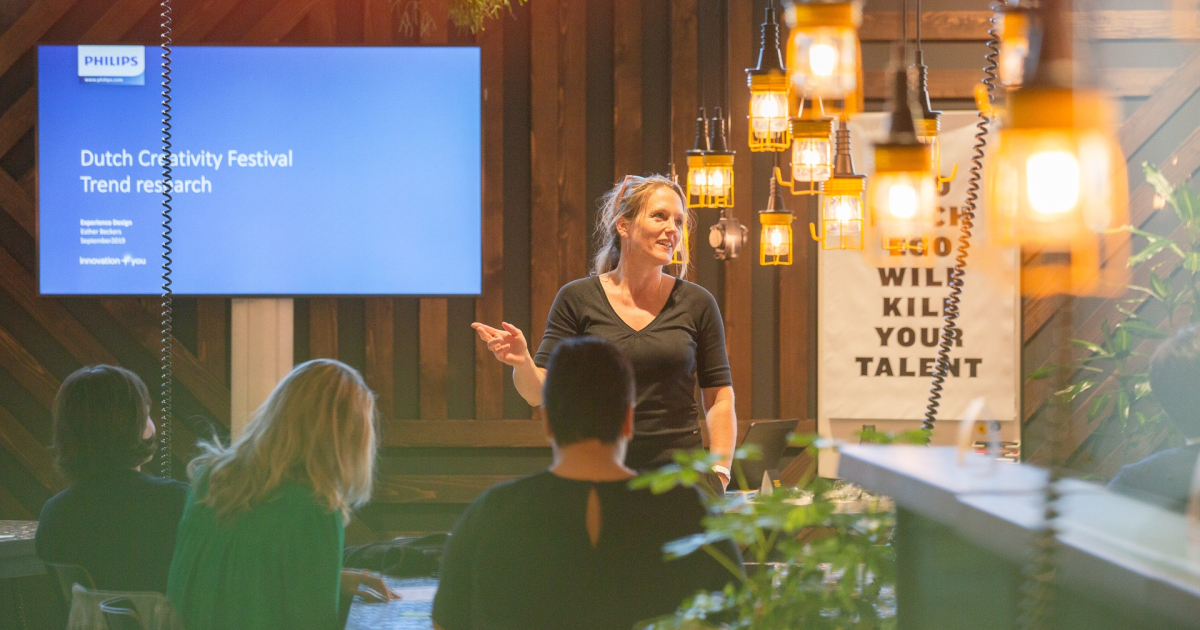 Five stages, forty sessions and sixty five creative speakers.
Across five stages with diverse programming, you can reflect and look ahead with speakers from studio Boot, VanMoof and Ace & Tate. Explore insights into the future of creativity from the likes of What Design Can Do, VICE and Patreon. Develop your skills during interactive Academy sessions by Design Bridge, Miro, MassiveMusic, and more. Or listen to Edson Sabajo, co-founder of Patta and ADCN President, as he shares how creative communities can be built on the basis of hip-hop principles.
Lastly, we're excited to announce our collaboration with THE NEW STIJL, who will be hosting a stage by progressive creatives such as the Amsterdam architect Afaina de Jong and the makers of experience design studio Random Studio. These creatives and more to be announced are part of THE NEW STIJL, a book about Dutch creativity today, initiated and published by …,staat and MENDO.
First names confirmed:
Afaina de Jong, AFARI – Random Studio – THE NEW STIJL – Media.Monks – What Design Can Do – Natalie Gruis, TBWA\NEBOKO – VICE Media Group – Morten Grubak, Virtue Worldwide – John Montoya, VICE – Anna Noyons, Ink social design – Edson Sabajo, Patta –...,staat – MENDO – Ivano Salonia – Design Bridge – CZAR Amsterdam - Marcel Wiebenga, HOWL – Eva Cremers – Nadine Ridder – Petra Janssen, studio Boot – Ruud de Bruin, Ace & Tate – Karlijn Marchildon, VanMoof – Barbara Putman Cramer, BYBORRE – Ania Markham, The Panics – What Design Can Do – Patreon – Loish – Sokpop Collective – Glasnost – Miro – MassiveMusic – Vision Recordings / Noiseia – Dutch Graffiti Library – Global
....with more announced every two weeks.
ADCN
ADCN is the Dutch Club for Creativity. Founded in 1966, ADCN works on the development of a more creative Netherlands based on the vision that creativity contributes to the progression of people and society. With the programs of Club ADCN and ADCN Academy, we work on connecting and developing creative professionals and teams. With the Dutch Creativity Awards and Dutch Creativity Festival, ADCN celebrates and presents the best creative ideas from diverse sectors and fields in the Netherlands. The ADCN board of creative leaders work together with the team, committees, partners and members on the 'creative growth' agenda and act as ambassadors of Dutch creativity.