Member in the Spotlight: Matt Hare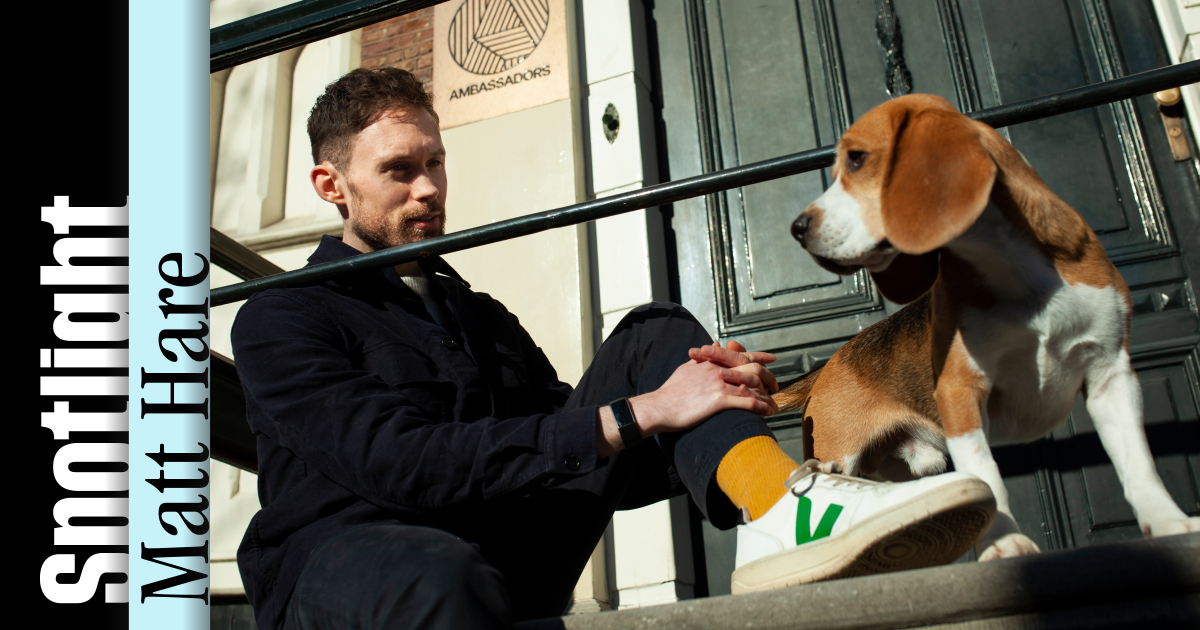 Member in the Spotlight: Matt Hare
Our next Member in the Spotlight is Ambassadors' colourist Matt Hare, who was drawn to the mysterious darkroom practises of colour grading over ten years ago at Glassworks London. Since 2016 he's been based in Amsterdam and helping directors shape the mood and tone of films such as Visit Earth for S7 Airlines with Wieden + Kennedy Amsterdam and Do Your Thing for ING Bank with Wunderman Thompson.
As the Club for Creativity, we'd like to ask you to get creative and draw a self-portrait.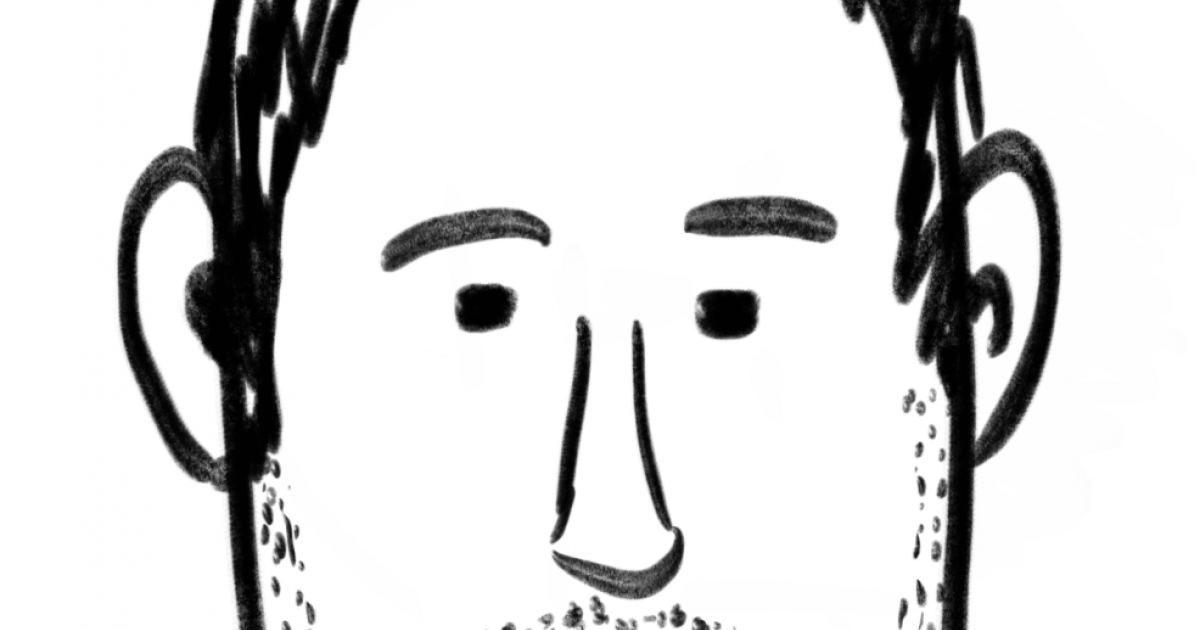 PERSONAL
What is the last thing you bought and loved?
My dog, Benji. Does that count? He's a little terror but Stockholm syndrome has kicked in and I've come to love him now. He's become a pretty chill office dog these days and I frequently wonder if clients return for me or him.
What is your favourite piece of art and why?
Nighthawks by Edward Hopper. It captivates me every time I see it. It's a bit lonely, but also reflective, calm and nostalgic. His use of composition and lighting brilliantly captures the peaceful electric hum of a city late at night. It's got a strong film aesthetic and looks like it could be straight from a film noir movie - it makes me want to enter the diner and hear the characters' stories.
What is your favourite website/app and why?
Apart from the usual social media suspects and daily supply of Reddit memes, one of my favourite websites is Udemy. I love that you can just decide to learn a brand new skill one day and have access to an expert course for practically pennies. I frequently like to jump from hobby to hobby and hyperfocus for a week or two before abandoning it forever. This fulfils that craving.
What music could we find on your favourite playlist?
It's quite varied, there's not a lot I don't like, but my most played genre would be electronic (and its various sub-genres). In a nutshell, I go for bass and melody more than I go for vocals and lyrics. But I also listen to indie, rock, classical and have a soft spot for some well-produced pop. When I'm grading with clients I always like to ask them for some artist recommendations to play in the background. It exposes me to a lot of new stuff which I'd never have found myself.
What object could you never part with?
My phone. Show me someone who disagrees and I'll show you a liar.
If you didn't live in the Netherlands, where would you live?
I'd love to have given California a shot at one time. From my rose-tinted English perspective it seems to have it all; sunshine, beautiful national parks and varied landscapes to explore, as well as great opportunities.
More realistically nowadays, it would be the UK. Both my partner and I are from there so naturally all our friends and family live there. Being an expat is a great adventure but at this point in my life I wouldn't choose to move further away again. If I was kicked out of the Netherlands tomorrow for not speaking Dutch, that's where I'd go.
How much of a routine do you have in your daily life?
I'm definitely a routine guy. I like to wake up pretty early at the same time each day. Even on weekends, my body clock doesn't let me lie in easily (unless I'm hungover, then I can. But that happens less often during a pandemic). Once I'm up, I make a coffee, do a workout (kettlebells or yoga, currently), then have breakfast and take the dog for a walk before heading off to work. I find having a bit of routine and calm in the morning helps offset the unpredictable nature of post-production for advertising.
What is your most recent 'find'?
The crazy new world of NFTs. It literally popped up one day and now every artist and their mother are selling digital art for obscene prices. My curiosity was piqued so I went down the blockchain rabbit hole and my eyes were opened to the future of digital ownership and how that can spill over into many forms of art, music and culture. The artist called Beeple, who I've been following for some time on Instagram, just sold the most expensive JPG ever for $69 million! While that purchase is just clearly a vehicle for tax evasion, NFTs are limited only to the artist's imagination and I think we're going to see some really creative uses over the next year, such as NFT wearables in fashion and NFT concerts by musicians.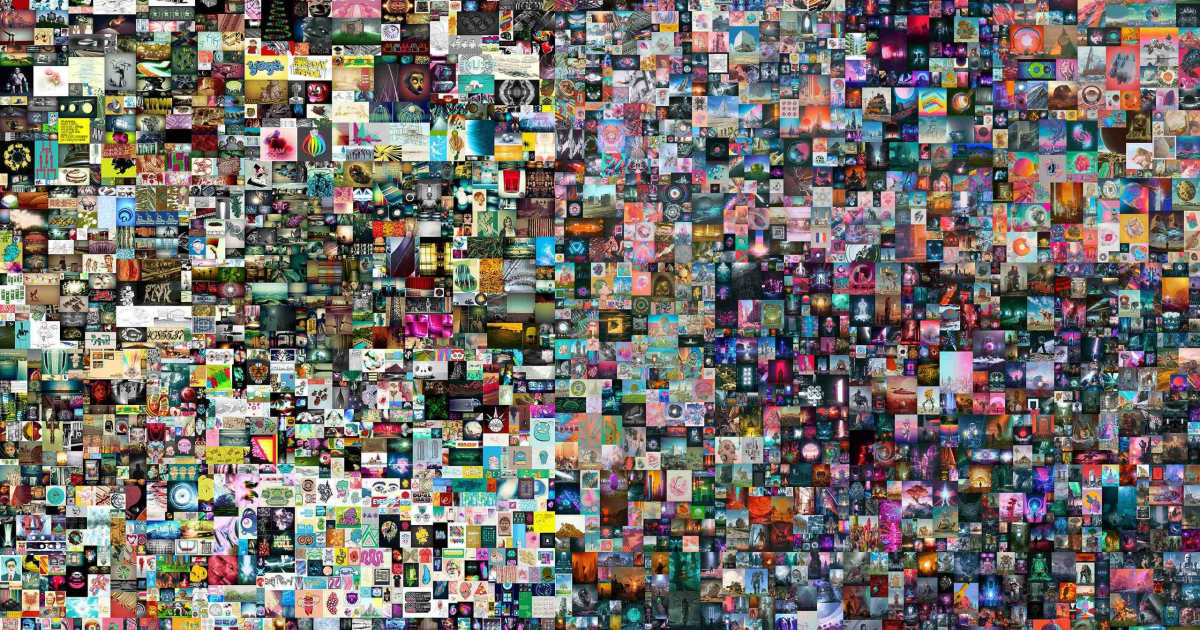 What was the last meal that truly impressed you?
Last year, during a brief window of things being open, I went to a restaurant in Amsterdam called diptych - omakase room. It was run by an artist/chef called Ola who hosted and cooked the entire evening. There were twelve courses, with cocktails to pair, and they were all absolutely unique and creatively presented, using many ingredients I'd never even heard of. You could tell that food and art was her passion and I left feeling that I'd had a genuine foodie experience.
PROFESSIONAL
Which phase of the creative process excites you the most and why?
The final touches. One of the reasons I got into colour grading was because I was fascinated seeing a film come to life towards the end. Being involved with that final layer of polish really excites me, and in my earlier days, also used to scare me somewhat! There was a lot of pressure to get it right and to respect all the other creative choices that came before. But I'm a bit of a perfectionist (read: control freak) and I get a lot of joy out of crafting the final look of something.
Images below:
1. Visit Earth for S7 Airlines with Wieden + Kennedy Amsterdam
2. Do Your Thing for ING Bank with Wunderman Thompson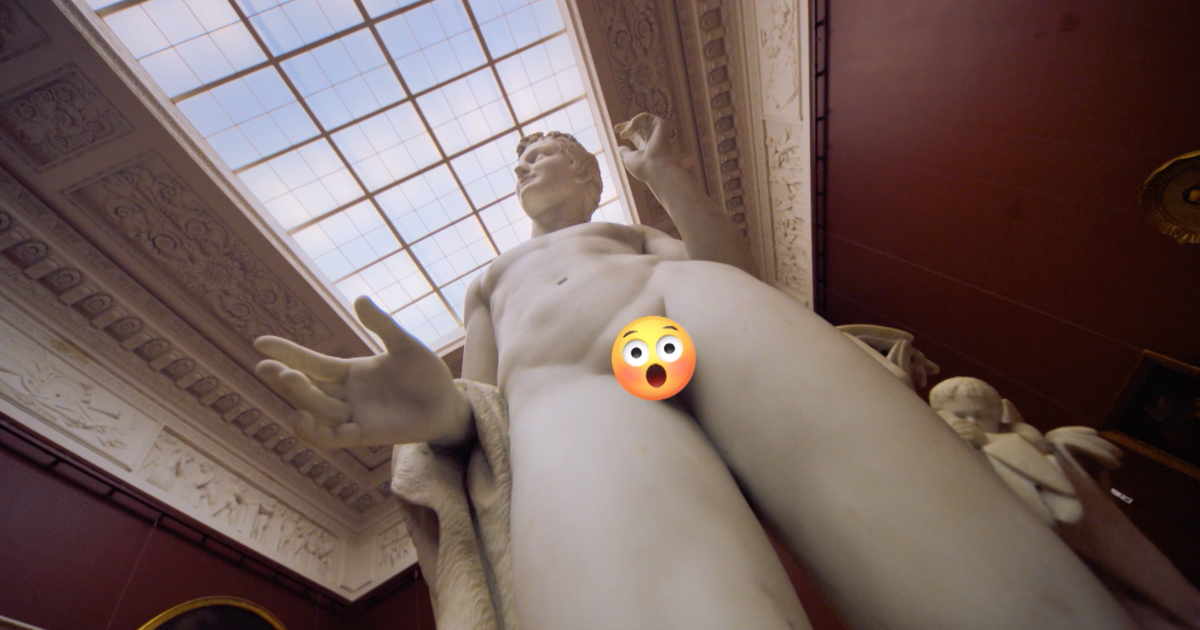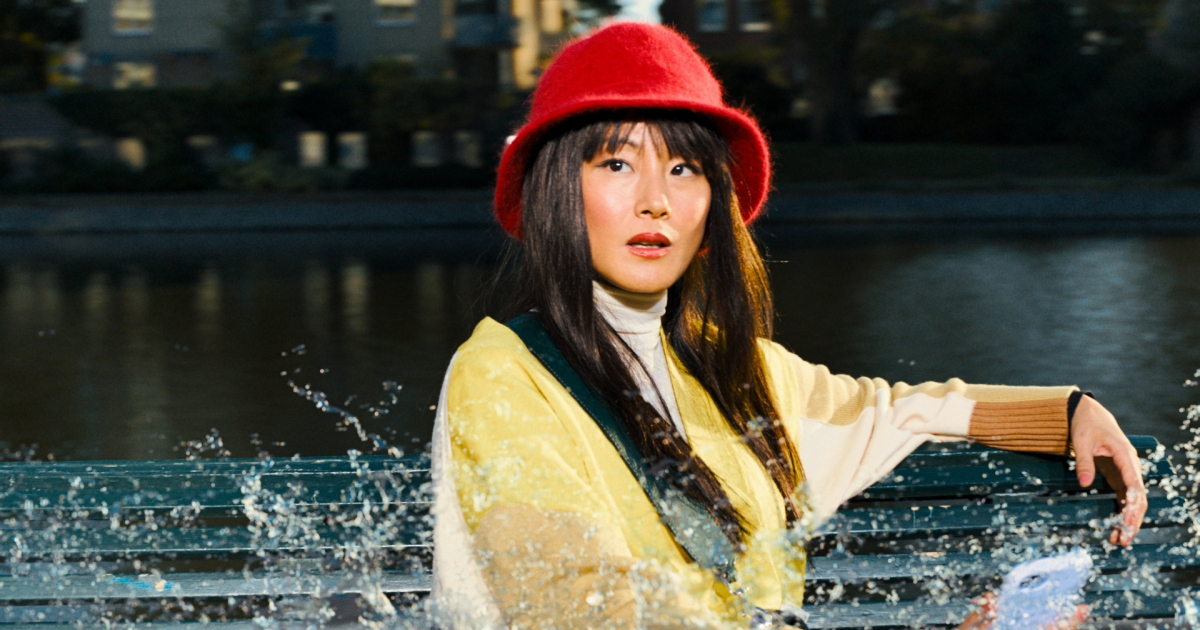 What makes a great or hero client?
For me, a great client is someone who approaches the grade as a collaborative process and allows me to bring my strengths to the job. The most rewarding days are those when you have bounced ideas off each other, tried some things, scrapped it and made it better again. It's great if we can create a healthy space for creative experimentation.
If you weren't working in the creative industry, what else would you be doing?
It would have to be something outdoor-sy to offset the years of melatonin depletion I've surely suffered in dark grading sets. I've a bit of a fantasy sometimes that I'd like to be a forest ranger, just walking around, checking on the land, fixing stuff, before retreating to my log cabin for the night. I've not researched this role at all but I imagine that's what it's like in my head.
What professional skill do you value the most?
The ability to be modest and admit when you don't know something and use it as a learning opportunity. Also, using the phrase 'I don't know' instead of making something up. A lot of mistakes could be avoided if we weren't so highly strung about our careers.
What's the best advice you've ever received?
In regards to the specific craft of colour grading, one of my first mentors said 'always push it too far' (he was talking about look development, not client relationships). By this, he meant that one should take an idea to an extreme before bringing it back to a sensible level. Doing this lets your eyes fully adjust to the intended look, and usually, you end up going further than if you just made small, incremental adjustments. It also has the added benefit of letting people around you see exactly what is changing. It's simple advice but is something I still think about and use to this day.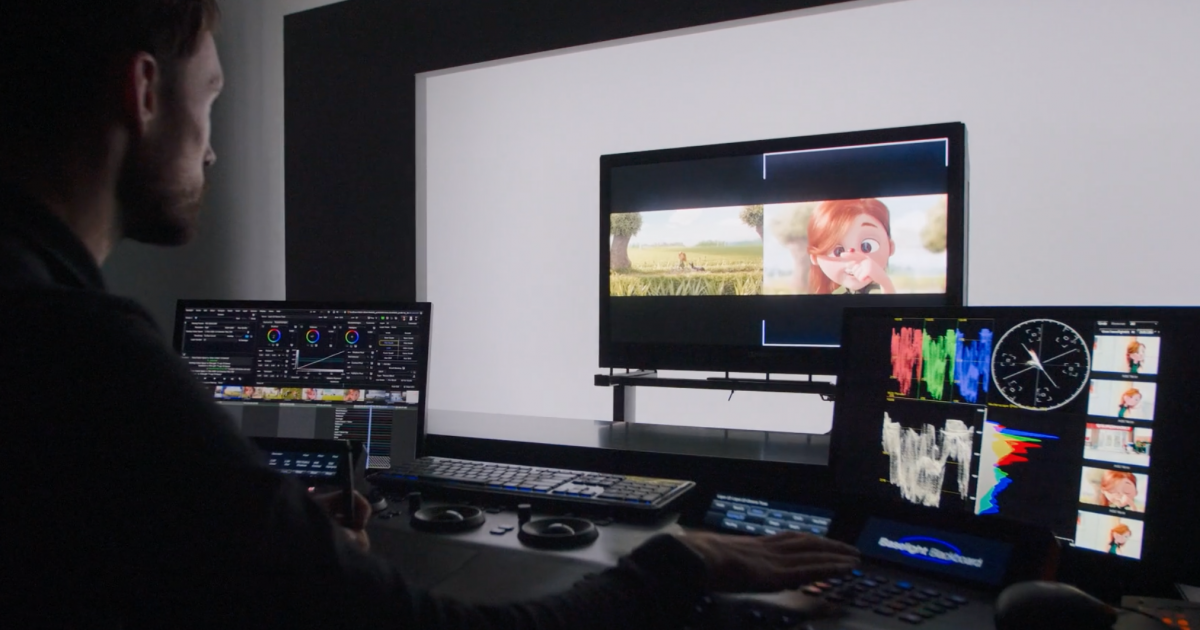 What's the first thing you do when you start a project?
I watch it through a few times and identify the mood of the film while making some quick mental notes about the direction I'd like to go.
How do you deal with failure?
This might sound a bit cliche, but for good reason. I treat any failure as a learning opportunity and identify what I could do differently next time. I've written 'post-mortem' debriefings in the past, which have helped to cement in my mind areas for improvement. Also, being aware that every successful person I look up to has been shaped by their own failures - that's a comforting thought.
What's the one new skill you would like to learn?
Coding. I've dabbled with it over the last few years but never stuck with it. I fear that I'll be comparatively illiterate to my future grandchildren if I don't speak computer.
Through our Members in the Spotlight feature, we aim to get to know both professionally and personally the unique qualities of our ADCN Members. If you would like to join ADCN, the Club for Creativity, you can find out more here.