'A big part of the series is about Nnelg finding his way into his craft; in a way, this mirrors my own path' – Rutger van Leeuwen on his doc series 'Yung Nnelg: Road to Balance'
'A big part of the series is about Nnelg finding his way into his craft; in a way, this mirrors my own path' – Rutger van Leeuwen on his doc series 'Yung Nnelg: Road to Balance'
Rutger van Leeuwen, a young self-taught director native to/based in Amsterdam, received a Nomination at this year's Dutch Creativity Awards in the Craft – Young Directors category for his doc series 'Yung Nnelg: Road to Balance'. The series, commissioned by Red Bull, tells the story of musician Yung Nnelg through three striking episodes. Praised by the Jury for having mature input and strong directing skills, the series shows a more nuanced and vulnerable side of Yung Nnelg's identity, highlighting a different side of masculinity that is digestible for the target audience. We revisit the project with Rutger and find out how it all began, what the collaboration was like with Yung Nnelg and Red Bull, and see what advice he has for other young directors.
How did you first approach the project?
It started out with Nnelg sending me a text about this project, asking if I could hop on a call with him and Red Bull. The brief that followed was super open - Nnelg knew he wanted to tell the story about himself as an artist and the construction of his first album, but they were looking for someone to shape it, preferably someone who understood Nnelg. Red Bull was really cool and trusting by giving us the freedom we wanted, as long as it showed some moments of product placement.
So a few days later we grabbed something to eat, I put on a recorder and just asked him everything about the last few years. When I got home I transcribed our conversation, shaped key moments into narrative beats and wrote it into a treatment, which the client was sold on.
I knew a lot had changed in the surroundings of Nnelg so we would not be able to shoot some scenes in the setting as it used to be. For this reason, I chose to tell the core of his story through more metaphorical scenes, and use archival footage that I or friends had laying around to get more factual information across. Seeing as a big part of the doc series is a biography, it was important to make it feel genuine. So the crew (shoutout) was not only selected on skill but also on personality in a way Nnelg could identify with them and feel comfortable.
You mentioned in your entry to the Dutch Creativity Awards that you and Yung Nnelg have been friends for years and that he trusted you blindly in executing this project – was this the first time you have worked together? How did you find working in a professional sense with someone you knew so well?
This wasn't the first time we worked together. When I started out, I took the autodidactic route as a one man band with a second-hand DSLR. At that time, I looked at my surroundings to get my first projects going, which Nnelg was a part of. His first music videos were my first projects.
To be able to work together again after years, at a point where we were both professionals in our craft, was amazing. It gave a new dimension to our collaboration. A big part of the doc series is about him finding his way into his craft within a certain creative scene. In a way this mirrors my own path, because it took place in the same scene. I was just on the other side of the camera. Reminiscing about this during the span of the project felt humbling and rewarding.
The documentary series shows a more vulnerable side of Yung Nnelg's identity, was this something you decided to highlight or was this a side of him he wanted to portray specifically?
A bit of both. My creative roots lie within street culture but something that would always annoy me was the one-dimensional and unhealthy way narratives about masculinity were constructed around that culture. I knew Nnelg was confident enough to show a more vulnerable side of himself, since he was hinting at this subject as well. So I wanted to make use of this. It also makes for a far more interesting protagonist, as it shows a wider range of the emotional spectrum.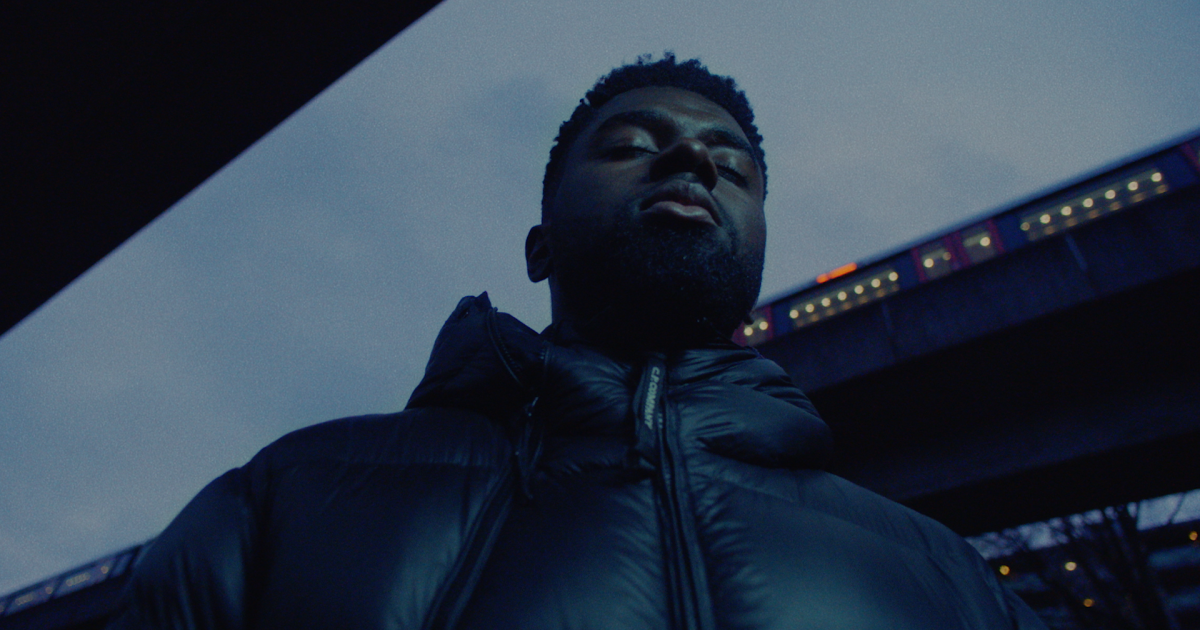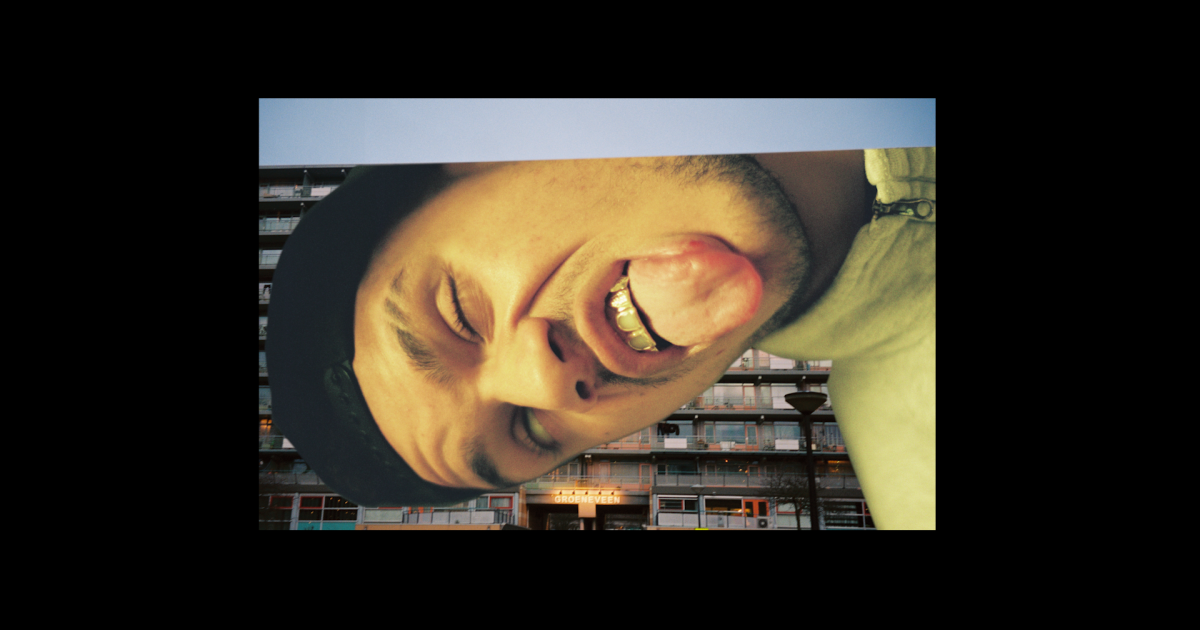 How do you get creatively inspired?
For me a lot starts with music. It helps me to use my imagination, step into different fantasies and trigger certain emotions. I also love to take (daily) strolls around the city, observing how people behave or interact with each other.
What has been the key moment/highlight of your career so far?
Not sure if this is a key moment but definitely a highlight: when I just started directing I won a campaign for the Dutch Ministry of Defence. I could count the times I'd been on a film set on one hand and all of a sudden I got tanks, helicopters, warships, explosions and numerous soldiers at my disposal to create scenes in a way I saw fit. It was sooo much funnn hehehe.
What has been the biggest learning of your career so far?
You can't be everyone's cup of tea and that's ok. But as long as you stay collaborative, keep in mind you share the same goal and be kind to the people you work with, it will show in the outcome. Everyone that participated will put a piece of themselves into the project and it will make for a film with a soul.
The Jury commented that this series showed 'strong directing skills that we want to encourage to move onto bigger scripts' – is this something we can expect from you in the future?
Definitely. Bigger commercial boards are starting to come in and I'm setting my first steps into the world of longer narrative filmmaking. It's exciting :).
Best piece of advice for young budding directors?
Look for projects that bring you energy rather than money. Don't worry too much about things being perfect or how the industry might perceive you. Your personality is still developing and so is your work. Step by step, things will fall into place.
Read more about Yung Nnelg: Road to Balance in our Digital Awards Gallery and read the full Jury Feedback Report here. Special thanks to Videoland for being the sponsor for this year's Young Directors Award.