Smartians
Smartians are cloud-connected smart motors that breathe new life into your old household appliances by retro-fitting your home devices with a dozen different add-ons that press, pull and turn, so you can turn your old appliances into smart ones.
Among many other functions, Smartians will let you: Turn your thermostat down as you leave your home. Start your washing machine from work. Open your blinds as your alarm goes off. Feed your fish and water your plants while you're on holiday. Buzz someone in remotely.
Smartians are cloud-connected motors that are easily attached to your 'dumb' household appliances, and through the use of various add-ons (to push/pull/turn and DIY), as well as the use of an App (to be developed), can control your household appliances from afar.
Design wise, the Smartians are aesthetically pleasing and work intuitively, allowing the Smartian to be snapped onto the base through the grid of snap-fits, adjusting the Smartian for any position allowing for full flexibility. We then added functionality through the add-ons, allowing the Smartian to do anything the user can do with their hands, but from afar. The design translates rotational movement from the motor into several other movements and directions.
The Hub is connected to the cloud and controls all the Smartians in the home, not the individual Smartians. Plus, you can control Smartians with IFTTT - based on location and timers to set up routines and systems.
Consumerism is currently at an all time high, with old products being disposed of and new products introduced in the millions every day - as a result, landfill sites are increasingly filled with perfectly usable household items and appliances, currently a big contributing factor to the environmental issues we are facing. In particular, the smart home industry is booming - everyone who can afford it wants to streamline their life with smarter functionalities.
As a product design and development studio we get great satisfaction in searching for meaningful solutions to everyday problems, and we wanted to find an innovative way to address this issue. We figured, why not try and encourage consumers to keep their 'old' but cherished appliances by giving them the freedom to make them smart? And so we developed Smartians, a product allowing you full flexibility to build your own smart-home in a fun, efficient and inventive way.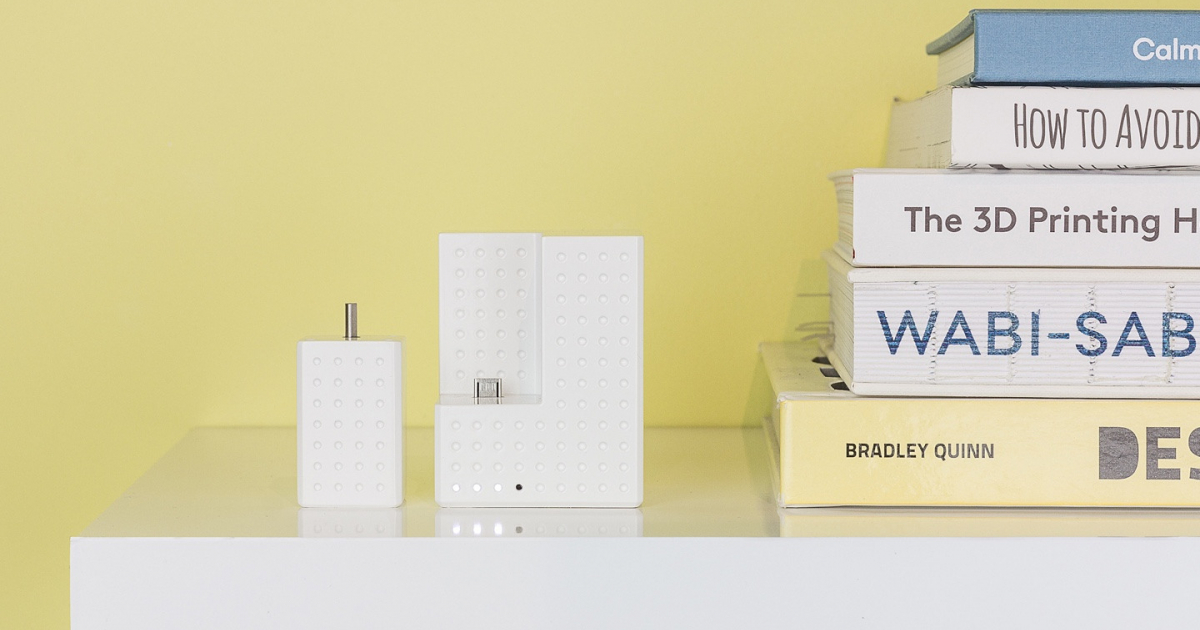 JURY FEEDBACK
INNOVATION / GOLD

We all want it and want everyone to have it, and we wish we'd come up with it ourselves! It's a playful take on creating a smart home that inspires a retro punk creativity, putting the power of the home's interface into your own hands making it configurable and personal. It's environmental and elegant statement ensures we rethink the life and love of products that already exist in our home instead of abandoning them for the next shiny thing. It's an affordable and more fun alternative to other proprietary solutions that do the same thing that would need to be purchased individually. We believe it deserves a gold as it scores highly in all realms of creativity, innovation, surprize, playfullness and most importantly encouraging environmental awareness in an effortless way.