#KeepDreamsAlive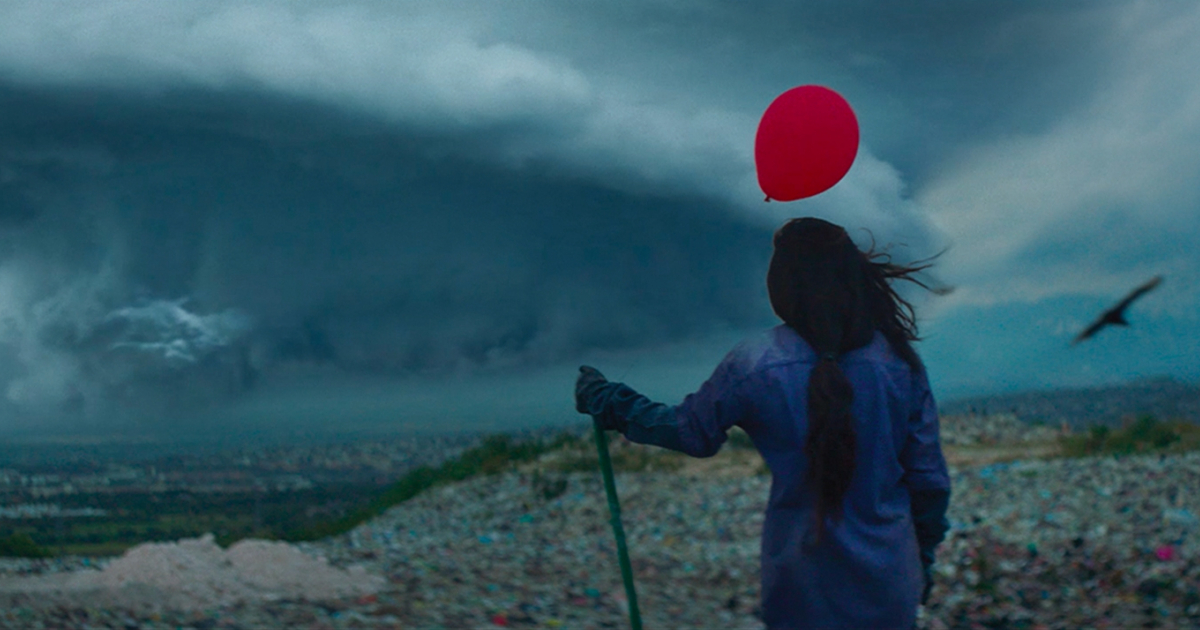 The power of a balloon. It symbolizes the chances of deprived children in Latin America. Their balloons are fragile and can disappear into air quickly due to their circumstances. You have the power to give back their hopes and dreams with a balloon.
The balloon is a strong, simple and recognizable advertising tool. With this tool WereldOuders is able to explain, inspire and activate various target groups about their work. Now and in the future. The balloon fits the brand and the work because it represents their aim to achieve a carefree life for the children in Latin America. Not by using 'charity clichés', but by focusing a solution to the problem and provide the audience a way to directly make a positive change by donating a beautiful, red balloon that stands for hopes, dreams and happiness of innocent children in Latin America.
Additional: Direction/Film
There was an extra challenge of working with the real kids coming from the orphanages. The director needed to be very delicate with setting up the mood for every scene while also creating a playful, fun experience of being in front of the camera. All kids had no experience with acting or film productions.
The film was made within a very limited budget and came to success by the donation and free labour of many crew and facilities in the Netherlands.
Additional: Editing
The film was made with a very limited budget and came to success by the donation/free labour of crew and facilities in the Netherlands.
We put a lot effort into getting the pace and tone in edit just right (all the details for image, sound, text and even the offline animations of the balloons).
Some scenes were skipped because we found them too provocative. We wanted to make the film dramatic and thrilling, but not shocking. Keep dreams alive!
Cinematography
We tried to depict the raw side of Latin America while simultaneously create a deeper understanding of what it's like to lose hope.
We shot a lot of footage while in Mexico. Some of them were produced and shot with a Mexican crew all working voluntary. All equipment was limited and many times we shot with available lights. Some days we were just shooting with the Dutch crew (6 persons). Not having the usual technical and crew back up made it a challenge definitely worth taking.
Choosing the right equipment for the job is important. We didn't want a clean and hard look so we chose the Kowa Anamorphic lenses for their more raw and dirty look. To maintain the feeling you get when you hear the real stories of these kids. We shot a lot in Magic Hour to give some warmth back to all the heavy dramatic scenes we wanted to show. It also lifts up the story in a magical way which makes it easier to watch these dramatic moments.
Direction

The director tried to depict the raw side of Latin America while simultaneously create a deeper understanding of what it's like to lose hope.In our western society balloons are quickly associated with festive moments. Our kids have them in a carefree, playful way. For many Latin-American kids life is a hard struggle and not a party. Showing these poor kids, carrying these symbols of happiness, created already a conflicting mood. Shooting in the real outskirts of Mexico as a backdrop therefor became a must.
Main causes for their harsh situations were poverty, war, crime and hurricane disasters. These different causes were used as mise-en-scène. The first starts with an innocent baby; referring to the famous declaration: "All men are born equal". A malaria mosquito proves this wrong and sets off the story.
Since charity films easily become over-dramatic, it was a deliberate choice to focus on the moment of losing, not the sad outcome of it.
Editing
The crew shot a lot of footage during their time in Mexico. That gave us the opportunity to try many ways of editing the story. Fortunately, because we discovered soon that the balloons standing for hopes and dreams was quite an abstract/complex metaphor.To make the story clear we played with all kinds of structures to see what worked best. We even brought up the idea to use a children poem as voice over. In the end we found that a non verbal film would be more exciting, leaving more room for the viewer to engage with the images.Earlier edits started much more positive, with children just playing. First we were afraid starting too 'heavy' would scare away the audience. But it took away the setting in the (third) world and caused confusing where the film was about. Placing the garbage dump scene in the beginning grabbed the viewers attention. From then on we started building up the tension by using more and more intrusive scenes.
Film

Every child in the world deserves equal chances. But the environment in which a child is born, influences their chances and dreams. A simple mosquito bite can deprive a child of their hopes and dreams. But also natural disasters, crime and poverty play a major role in their future. We symbolize chances, hopes and dreams with balloons. Balloons represent a carefree feeling. In the case of the children in Latin America, it stands for their chances for a beautiful future that unfortunately can be taken from them in a snap. The WereldOuders balloon symbolically stands for chances and dreams that everyone can support simply by texting a digital balloon -
Millions of children in Latin America see their dreams going up in smoke due to poverty, natural disasters, violence or abuse. Non-profit organization WereldOuders provides those children a safe home, education and medical care, i.e. a future. They have been doing this for the past 25 years, but not enough people in The Netherlands know WereldOuders and the meaningful work they do. The goal of the campaign is to put WereldOuders on the map by showing the real, challenging situations children in Latin America are facing right now. We chose to do this in an impactful way, without using clichés. By focusing on a positive message that represents the dreams and chances that every child in the world deserves and at the same time inspires people to act immediately.
Jury feedback
CINEMATOGRAPHY / SILVER
Compelling visual storytelling, it resonates, it's authentic yet economical
and precise.
DIRECTING / SILVER
Everything is very aligned and works together holistically - music,
cinematography, editing, casting, acting, grading - to tell a powerful story
that resonates with the viewer.